Dato che per hobby sono anche uno sviluppatore di videogiochi, vi propongo il mio prossimo titolo, in uscita a Marzo. Dettagli dopo il trailer in basso.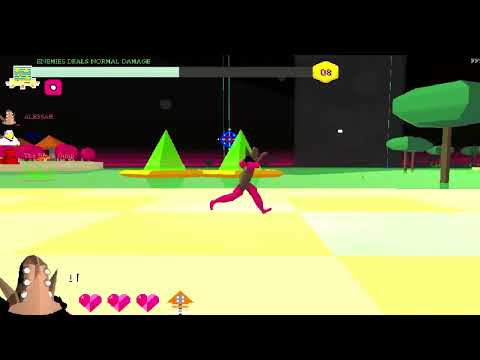 = WHAT IS LOWPOWER? =
LOWPOWER is a 3D procedural coop platformer game for PC made by Gooddyverse Studios.
It'll be out on MARCH 25th 2023!
Explores PROCEDURALLY GENERATED WORLDS, with MALUS, BONUS and different layouts and rare zones to explore
SHARE world seeds with your friends. Can you find the hardes seed in the Energy Realms?
Parkour across the landscapes, and perform missions in different biomes, alone or WITH YOUR FRIENDS IN VLAN AND LAN! This is also the PERFECT game for a LAN PARTY!
Enjoy the RETRO GRAPHIC and SIMPLICITY of LOWPOWER!
= FULL GAME FEATURES =
COOP PLATFORMING FUN!
3 different BIOMES with lots of different features
3 different kinds of MISSIONS
6 playable CLASSES
Bonus and Malus
3 levels of challenge: NORMAL, HARD and INSANE
Up to 4 players supported!
4 SKINS + 8 IN-GAME UNLOCKABLE SKINS
1 in-game Manual
THE HOURLY CHALLENGE! :

Old fashion Chiptune Music and SFX
Partial Joypad support
ONE MILLION BILLION DIFFERENT WORLDS TO EXPLORE (it is something like 1.000.000.000.000.000, far more than the stars in the Milky Way)
Some secret features to discover… Panormus doesn't like this stuff! Shhh